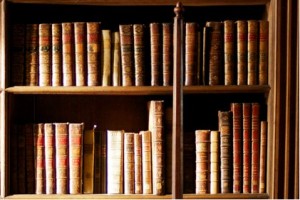 Lesbian Herstory Archives Internships
The Lesbian Herstory Archives (http://www.lesbianherstoryarchives.org), located in Park Slope, Brooklyn, NYC, is looking for graduate and undergraduate students who are interested in library and/or archives with a demonstrated interest in Lesbian Studies, History and Activism.  We have a number of exciting projects for the upcoming academic year including the digitization of our newsprint collection, ongoing digitization of our audio collection, processing the video oral histories of the Daughter's of Bilitis, a retrospective of Dyke Action Machine, planning for our annual Valentines Day fundraiser and so much more.  We'd love to have you come join the fun.
What We're Offering
*   Interns will have the opportunity for practical application of archives and library skills.
*   Course credit and letters of recommendation will be provided upon request.
*   Interns will also receive the opportunity for workshops and classes outside of LHA
*   Interns will be supervised by professional librarians and other archives staff
Requirements
*   Available for a minimum of 10 hours per week.
*   1 year of experience working in a Library/Archive or completion of core M.L.S. courses
*   Familiarity with cataloging and archival processing
*   Skilled in the use of MS Office and/or Google Docs and regular office equipment
COLLECTION AREAS
Periodicals – 2 Spaces
Intern will process incoming newspapers, newsletters, journals and magazines, update cataloging records and prepare collections for digitization where necessary.
Special Collections & Reference – 2 Spaces
Interns will process collections and create electronic finding aids, staff the reference desk and provide researcher assistance.
Photographic Digital Imaging – 2 Spaces
Interns will assist with the processing digitization and cataloging photographs and graphics.
Special Preference: Proficiency with Content DM and/or Photoshop
Video Working Group – 2 Spaces
Interns will process and catalog film /videos including relabeling and shifting collections.
Audio Digitization – 2 Spaces
Interns will assist with the cataloging, digitization, indexing and re-housing of audio tapes.
OPAC Working Group – 2 Spaces
Interns will perform database cleanup in a variety of collections and contribute to the design, testing and launch of the LHA's new OPAC.
Programming Non-Profit Management and Development – 2 Spaces
Interns will have the opportunity to research and write grants, create fundraising campaigns, write press releases, plan events and get first-hand experience  in non=profit management in an LGBT organization.
APPLICATION PROCESS
Applications accepted on a rolling basis.  Please read the instructions below very carefully.
Candidates must submit a Cover Letter (indicating skills, experience, relevant interests/activities and availability) and Resume to lha_interns@earthlink.net<
mailto:
lha_interns@earthlink.net
> Please include the word "Internship" and the area in which you wish to work in the subject line.   All documents must be attached as a PDF.NOTE: LHA cannot provide housing for interns. LHA will provide confirmation of internship acceptance for candidates who may need this documentation to accompany a grant or fellowship application.LHEF, Inc, 484 14th Street, Brooklyn, 11215. Please, no phone calls.