Euro-Balkan University (Skopje, Macedonia) in cooperation with Faculty for
Media and Communications at Singidunum University (Belgrade, Serbia) Announces
the CALL FOR APPLICATIONS for the OHRID SUMMER UNIVERSITY 2013 SUMMER
INSTITUTE FOR SEXUALITIES, CULTURES, AND POLITICS (August 15-21 2013, Ohrid, Macedonia)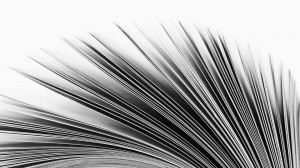 CONFIRMED LECTURERS
– Didier Eribon (School of Philosophy and Social Sciences of the University
of Amiens, Paris, France)
– Antke Engel (Institute for Queer Theory, Hamburg/Berlin, Germany)
– Tomasz Sikora (Pedagogical University of Cracow, Poland)
COURSES OFFERED
– Title TBC (Lecturer: Didier Eribon)
– Desire, Power and Fantasy (Lecturer: Antke Engel)
– The Violence of Inclusion and the Ethics of Betrayal (Lecturer: Tomasz
Sikora)
For detailed information for the Summer Institute programme please visit
our website
http://euba.edu.mk/details-ohrid-summer-university/items/158.html>, or see
detailed document
http://euba.edu.mk/tl_files/OSU%20aplikacii%202013/SISPC%20Call%202013.pdf
ELIGIBILITY
– Participants should be postgraduate students (preferably MA, PhD student
or young researchers) interested in exploring the issues of Gender, Queer,
Cultural Studies, Visual Arts and Humanities and related Studies.
– Participants from all countries are eligible to participate.
– All applicants should send Application form including paper abstract (appr.
200 words max.). Please download the application form on our website.
TUITION FEE: 300 EUR
-Note that we offer 20% discount if the participant apply in the first
application deadline and pays the total fee to 15th of May and 10% discount if the
participant pay the total fee to 15th of June.
-Applicants from the partner universities are offered 30% tuition fee
discount
Discounts: university partners, alumni and university groups (see more on
this in the detailed document
http://euba.edu.mk/tl_files/OSU%20aplikacii%202013/SISPC%20Call%202013.pd<http://euba.edu.mk/tl_files/OSU%20aplikacii%202013/SISPC%20Call%202013.pdf>
or on our website
http://euba.edu.mk/details-ohrid-summer-university/items/158.html
MOBILITY & GRANTS: CEEPUS Freemover Mobility Grants (see instructions here
http://euba.edu.mk/tl_files/OSU%20aplikacii%202013/CEEPUS%20Freemover%20Mobility%20Grants.pdf
APPLICATION DEADLINES
– Deadline 1 for early applications (20% discount): April 20th/selection
results by April 30th / payment due May 15th
– Deadline 2 for early applications (10% discount): May 20th/selection
results by May 30th / payment due June 15th
Please send all applications to Slavco Dimitrov and Stanimir Panayotov:
slavco.euba@gmail.com, spanayotov@gmail.com