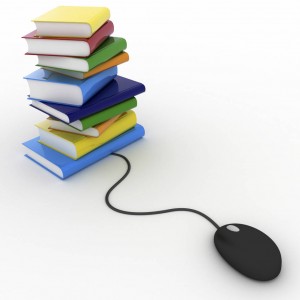 45th Annual Convention
Northeast Modern Language Association (NeMLA)
April 3-6, 2014
Harrisburg, Pennsylvania
Host: Susquehanna University
Maxine Kumin asserts, "I now feel that we poets have to serve as witnesses at least to the injustices around us." Echoing the intentions of many Jewish women writers to write about the "underdog," Kumin writes on topics that include historic persecutions of Jews and contemporary Israeli society. Similarly, other Jewish women writers memorialize past and present iterations of discrimination and persecution by bearing witness. In genres that range from poetry to fiction to memoir, Jewish women writers represent instances of oppression and persecution in the 20th and 21st centuries, such as the Holocaust, as Alicia Ostriker does in "The Eighth and Thirteenth" (1994); the conflict in the Middle East, as Valérie Zenatti does in A Bottle in the Gaza Sea (2008); and racial and ethnic persecution in "Israeli" society, as Nehama Pukhachevsky does in "Aphia's Plight" (1925). Given their own histories of discrimination and repression, as Jews and as women, Jewish women are understandably motivated to bear witness in their writing to the circumstances around them and to memorialize those in the past.
This panel seeks to bring together scholars of Jewish women writers-as-witnesses and hopes to have an array of themes from an array of events in the last century represented to theorize the ways in which Jewish women writers demonstrate sensitivity to the victimization of others.
Please include with your abstract:
– Name
– Affiliation
– Email address
– Postal address
– Telephone number
– A/V Requirements (if any; $10 handling fee with registration)
The 2014 NeMLA convention continues the Association's tradition of sharing innovative scholarship in an engaging and generative location. This capitol city set on the Susquehanna River is known for its vibrant restaurant scene, historical sites, the National Civil War museum, and nearby Amish Country, antique shops, and Hershey Park. NeMLA has arranged low hotel rates of $104-$124.
The 2014 event will include guest speakers, literary readings, professional events, and workshops. A reading by George Saunders will open the Convention. His 2013 collection of short fiction, The Tenth of December, has been acclaimed by the New York Times as "the best book you'll read this year." The Keynote speaker will be David Staller of Project Shaw.
Interested participants may submit abstracts to more than one NeMLA session; however, panelists can only present one paper (panel or seminar). Convention participants may present a paper at a panel and also present at a creative session or participate in a roundtable.
Lois Rubin
Pennsylvania State University
Rachel Leah Jablon
University of Maryland
Email: lxr5@psu.edu and rjablon@umd.edu
Visit the website at http://www.nemla.org/convention/2014/cfp.htm