As part of our celebration of Women's History Month in March, we published a series of four posts highlighting higher education articles in pro-suffrage newsletter the Woman's Column, which was printed in Boston between 1887 and 1904. The Column was published by Alice Stone Blackwell, daughter of Lucy Stone and Henry Blackwell, the team behind the better-known suffrage newspaper the Woman's Journal (1870-1920). Together, the two publications were the printed voice of the AWSA (and the NAWSA, after the merge of the NWSA and the AWSA in 1890), an organization that had a tremendous influence on the suffrage movement.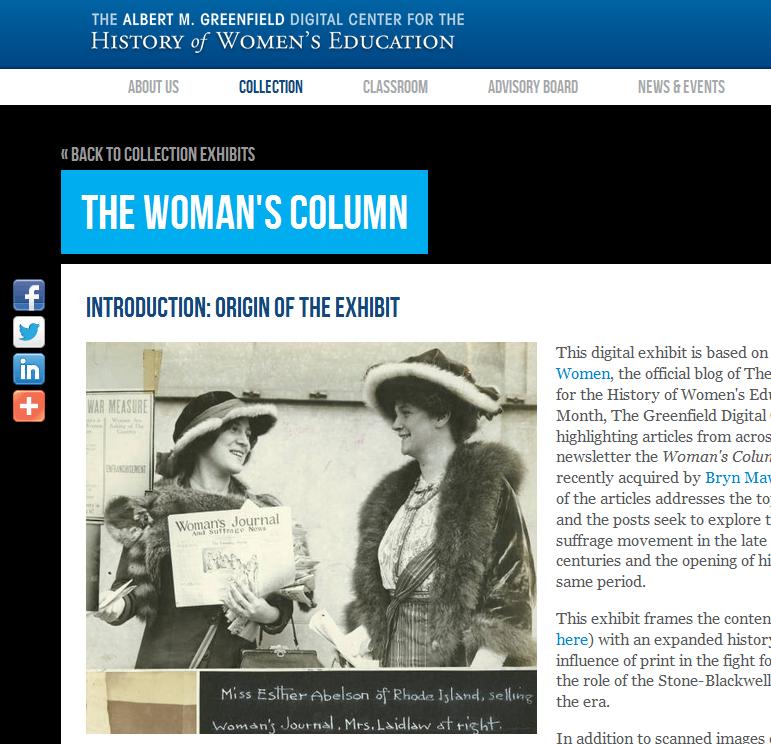 We have consolidated and added to our posts on the Column in a new digital exhibit that is now available to browse on our site. One of a host of digital exhibits that we have curated, this exhibit prefaces the text of the four posts with an expanded history of the two papers, the family who ran them, and the role of print in the fight for suffrage in the United States.
Head over to the The Albert M. Greenfield Digital Center for the History of Higher Education website now to view the exhibit and learn more about the Woman's Column in the struggle to reform women's rights!