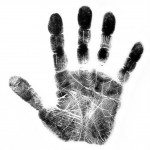 Last summer, Bryn Mawr's Pensby Center interns Alexis De La Rosa '15 and Lauren Footman '14 began research on histories of diversity on campus, with a particular focus on students and staff of color. Their research took many forms: surveys, new photography, and oral history, as well as research in the College Archives. We're pleased to announce that their project is now online, and hosted on the Digital Center's website:
A Point of Difference: Diversity at Bryn Mawr College
Over the past year, Alexis and Lauren have reflected on the origins of their project. More recently, Digital Center Associate Director Evan McGonagill considered how we document the experiences of students of color in our archives and institutional histories–what she called building an archive of change. In the conclusion of their exhibit, Alexis and Lauren write:
We hope our work will just be the beginning of an ongoing institutional commitment to research, acknowledge, and document the experiences and contributions of marginalized communities on campus, and join us in celebrating this rich history.
We view this research as necessary, and just the beginning of what we imagine as more projects linking student interest in the history of Bryn Mawr College to our diverse communities. We're looking forward to continuing these conversations on campus, and in our digital spaces.
Do you have historical knowledge or personal information about diversity on campus in the last twenty-five years (or beyond)? Share your experiences in the comments below, or contact us on Twitter @GreenfieldHWE or by email: greenfieldhwe@brynmawr.edu.