A symposium at Corpus Christi, Oxford, on 18th March, organised by
Katherine Angel and Tim Whitmarsh, and hosted by TORCH (The Oxford Research
Centre for the Humanities). More, and booking information, here:
http://www.torch.ox.ac.uk/coming-clean
Speakers:
Anna Kemp (Queen Mary, University of London), on Orlan
Helen Hester (Middlesex) on Beatriz Preciado's Testo Junkie
Shirley Jordan (Queen Mary, University of London) on Christine Angot
Alex Dymock (Reading) on Marie Calloway
Octavia Bright (UCL) on Sarah Lucas and Tracey Emin
Alison J Carr (Sheffield) closing remarks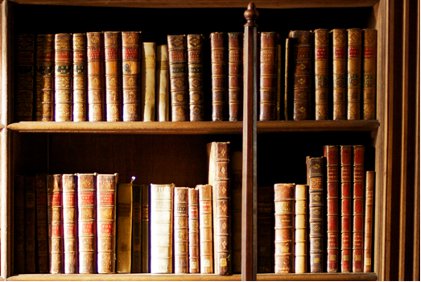 'Coming Off Clean' is a phrase from art critic Chris Kraus's 'theoretical
fiction' book, *I Love Dick*. In the book, Kraus is preoccupied with how
the 'I' of women writers and artists tends to be pathologised, and cast as
narcissistic, confessional, and at odds with the analytical and
philosophical. Why, she asks, do we distinguish between male artists as
'poet-men, presenters of ideas' and 'actress-women, presenters of
themselves'? Why, she asks, 'does everybody think that women are debasing
themselves when we expose the conditions of our own debasement? Why do
women always have to come off clean?'
Writing the self, for women in particular, is intensely associated with
questions of cleanliness and dirt, of shame and modesty, of risk and
display. In recent years, some fascinating books have emerged which
intensely confront questions of writing about the bodily, sexual, and
intellectual self; Sheila Heti's *How Should A Person Be?*; Kate Zambreno's
*Heroines*; Marie Calloway's *What Purpose Did I Serve In Your Life*? These
books have been met with a mixture of passionate support and agitated anger
– as has *Girls, *Lena Dunham's HBO series. Similar dynamics have been
triggered by the work and writings of Sophie Calle, Christine Angot,
Catherine Millet, and Charlotte Roche. The extent to which such writing is
'truthful', 'autobiographical', or 'fictional', is one that preoccupies its
public reception.
What are the ways in which women are required to 'come off clean' when they
write about their bodies, their desires, their sexuality? How might we
understand the negotiations of artifice, fiction, and theory when enmeshed
with an intense scrutiny of visceral and bodily states? How do concepts of
the performativity of gender bleed into ideas about femaleness, performance
and artifice? What philosophical conceptions of the body and the self are
assumed by a discomfort with writing about one's bodily and sexual self?
What such conceptions are opened up and enabled by the commitment to doing
so? In *Coming Off Clean*, scholars and practitioners will reflect upon how
writing by women which explores the self, at varying degrees of artifice or
remoteness, is perceived and experienced by readers, scholars, and critics.