DOCTORAL DISSERTATION FELLOWSHIP
2014-2015 Academic Year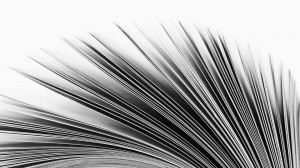 The Women's Philanthropy Institute at the Indiana University Lilly Family School of Philanthropy (WPI) will offer a one year doctoral dissertation fellowship of $5,000 for the academic year 2014-2015.  This doctoral dissertation fellowship will be awarded to a scholar whose primary research focus is in the area of women's philanthropy or gender differences in philanthropic behavior and giving.  The fellowship is intended to support research and dissertation writing.  The fellowship stipend will be paid at the beginning of the 2014-2015 academic year.
Eligibility
Applicants for the WPI Doctoral Dissertation Fellowship must:
be candidates for the Ph.D. degree at an accredited graduate school in the United States
have completed coursework and defended the dissertation proposal successfully.
In accordance with the regulations of Indiana University, if your research will involve human subjects you will need to notify us of IRB approval or any other IU requirements before we can release the funds.
Application Information
The application process for the 2014-2015 WPI Doctoral Dissertation Fellowship will open February 17, 2014.  Application materials, with the exception of the letter of recommendation, must be emailed to wpiinfo@iupui.edu by April 30, 2014.
Applications must include the following:
an application form
a current resume
a dissertation abstract no longer than 200 words summarizing your topic and its relevance for the understanding of an important question or issue related to women's philanthropy and/or gender differences in philanthropic behavior
a summary of the dissertation project not to exceed seven (7) pages including:

a brief description of the project;
the main research questions to be addressed;
a description of how the research will contribute to understanding of women's philanthropy or gender differences in philanthropic behavior;
a description of the conceptual or theoretical framework that will guide the research;
a short review of relevant literature indicating how the research will build upon existing work in the field, or how the research will pioneer a neglected area;
a selected bibliography no longer than two pages, double spaced;
a description and justification of the methodology, data collection and data analysis, and types of organizations or populations targeted by the research;
a time frame and schedule for completing the research and dissertation; and
a statement indicating how the $2500 award will be used.
Supporting materials
one letter of recommendation from your dissertation director to be mailed or sent via email to Dr. Mesch at the address below
a copy of your transcript from the graduate school which will award the Ph.D. degree sent via email or U.S. mail to Dr. Mesch
***All requested materials must be emailed by April 30, 2014 to wpiinfo@iupui.edu.***
Mailing Address
Dr. Debra Mesch
Director
Women's Philanthropy Institute
Indiana University Lilly Family School of Philanthropy
550 W. North Street, Suite 301
Indianapolis, IN 46202
dmesch@iupui.edu
317-289-8997
Award notification
The award will be announced June 2, 2014.
For more information, visit http://www.philanthropy.iupui.edu/criteria-for-applying