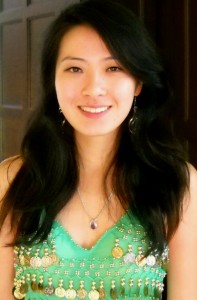 In this post, guest blogger Wendy Chen, BMC '14 reflects on the issue of single-sex education in the twenty-first century. Drawing on an essay she wrote for The Albert M. Greenfield Digital Center for the History of Women's Education Undergraduate Essay Competition, Wendy reveals why she thinks it's important to keep reflecting on single-sex education and studying at a women's college today.
As an undergraduate student majoring in the History of Art and minoring in Economics, I decided to enter this essay competition as a way to reflect on what I've learned from attending a single-sex institution. When I look back on the period prior to the emergence of radical feminist movements in the 1960's, women today have attained more rights and liberties compared to women who lived through the historical period of patriarchal dominance. People today wonder whether a single-sex education is still a relevant institutional environment, as some may think that single-sex institutions merely exacerbate gender stereotypes and inflate sexist attitudes. But I believe that is a general misconception people have about single sex institutions, and that the option of being able to choose single sex schools should still be available for individuals interested in learning about existing gender norms and female empowerment.
A single sex institution is a unique environment where one is made aware of the heterosexual dichotomy between males and females, femininity and masculinity. This past semester I had an extremely rewarding experience in Professor Saltzman's contemporary art history class where we talked about the body politic in relation to performativity. We had the privilege of reading Gender Trouble and listening to Judith Butler's enlightening theories on the "gender performative". It changed my notion of "gender" as an irreducibly, fixed truth and I began to view gender as of more of an expression, a social performance. Butler defines gender to be a "repeated stylization of the body, a set of repeated acts within a highly rigid regulatory frame that congeal over time to produce the appearance of substance, of a natural sort of being" (Butler, Gender Trouble, 45). I now understand "gender" to be socially constructed and linguistically reinforced. The societal practice of vicious regulating gender norms can sometimes lead to the victimization and discrimination of individuals who do not conform to the binary categories, and are in the end deprived of their rights. It is why women in many impoverished, developing countries are still oppressed by men and why homosexuals and transsexuals are deemed as secondary citizens. For example, in Afghanistan, women are still considered deeply inferior to males to the point where parents have to masquerade their girls as boys because sons are more highly valued in society. Obama's recent announcement for his endorsement on gay-marriage is being criticized because society's notion of gender is still heavily influenced by the regulatory systems of the heterosexual dichotomy.
In art history class, Butler's readings break down these gender binaries by conveying the need for a permanent end to the policing and ordering of gender. Even in Professor Rock's environmental economics class, I learned the importance of combating gender norms and promoting women's empowerment and education. Countries such as Afghanistan have been shown to have a problem of overpopulation due to young marriage ages and high fertility rates which affects women's chances for education. It is through being in an institutional environment that advocates female empowerment, and taking academically enriching courses that help me learn about the pervasive nature of gender ordering, that I realize at Bryn Mawr College we are not celebrating the differences between genders. I feel that we are unraveling the social construction of 'gender' and throwing it out the door completely.
For editorial policies on guest blogs please see http://greenfield.blogs.brynmawr.edu/sample-page/