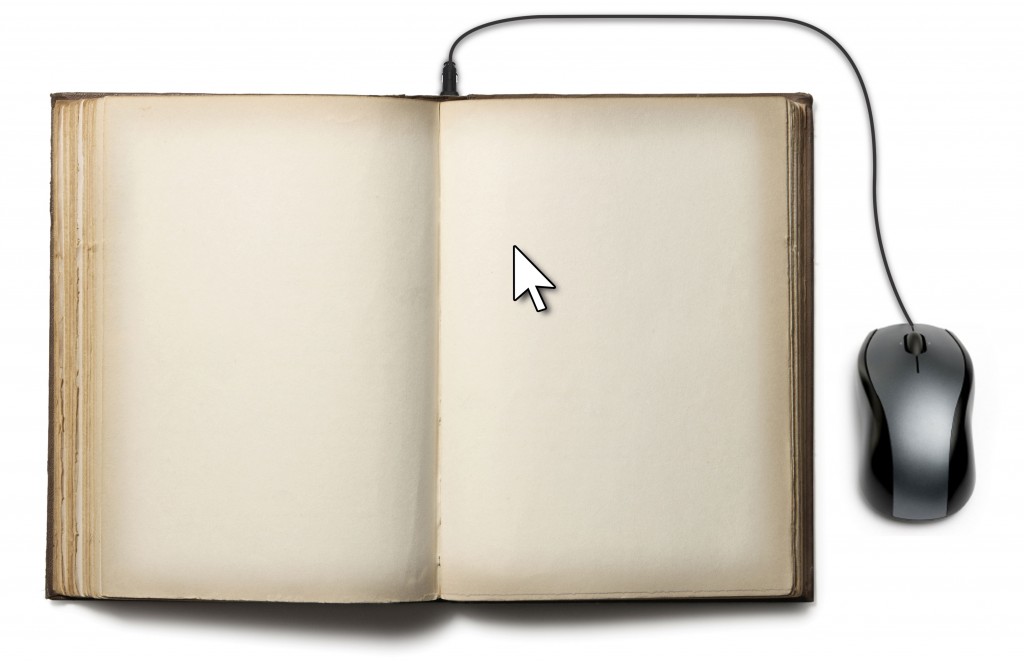 On March 22nd and 23rd, 2013, a compelling group gathered for the Women's History in the Digital World conference to discuss an array of the fascinating projects that are emerging at the crossroads of the digital humanities and women's and gender studies. The conference sparked dialogues across both the physical and the digital realms, as animated exchanges took place on Twitter alongside those that were ignited in person (viewable as a Storify of tweets using the conference hashtag, #WHDigWrld, thanks to the creative 'wordsmithing' of presenter Michelle Moravec). One of the most exciting outcomes of the event is the extension of those conversations beyond the spaces in which they originated: we are now looking to gather the presentations from the weekend in the form of speaking notes, slides, links to project and social media pages and other supplementary materials, to make them available to all on our conference website. For the many who were not able to attend in person, this resource will provide an opportunity to engage with the work and see the variety of research endeavors that are currently underway in the field. For those who were present, the repository offers a new chance to view presentations that conflicted with other panels, or to revisit work that may have stirred thoughts that called for deeper inquiry. We hope that the site will serve to sustain the conversations that emerged at the conference, as well as foster new dialogues with a wider participatory base than those who were able to convene in March.
Several participants have already sent in their materials. In addition to the abstracts and bios we have uploaded the conference related materials we have been given so far. You can search all of this material on the conference website using the search box in the upper right hand side as seen in the screen shot below.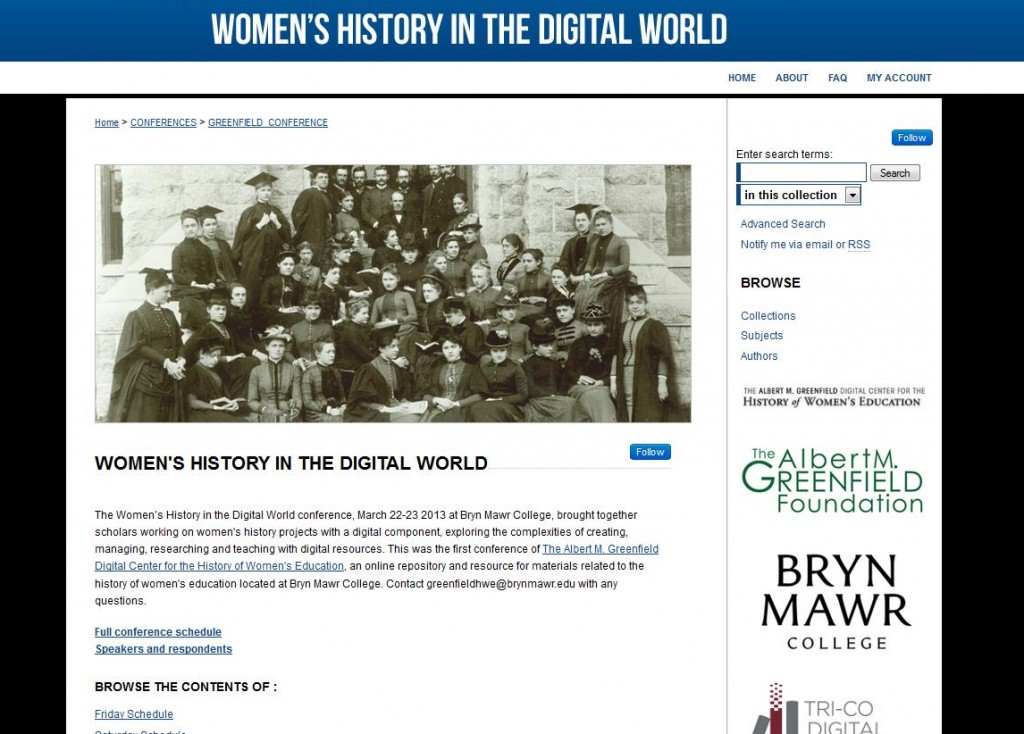 The conference repository can be searched by keyword, presenter name, institution etc., whatever term you would like to use to draw together material from the many different conference presentations. We encourage all presenters to send us their materials – you will not be able to upload the documents yourself, this must be done by us.
Update: presentations with materials uploaded are now marked on the Saturday schedule with a red "presentation available" indicator to make browsing easy.
Among the work that has been uploaded so far are the presentations on DYKE, A Quarterly: Blogging an Online Annotated Archive; Mining Hymns: Exploring Gendered Patterns in Religious Language; Digital Diaries, Digital Tools: A Comparative Approach to Eighteenth-Century Women's History; and The New Hampshire Historic Dress Project. These and others can be found on the conference site as described above, or you may click the images below to view the materials directly.
Many thanks to those who have shared their work in this open access forum. If you participated and would like to make your presentation materials in any form available to the public, please send them to greenfieldhwe@brynmawr.edu and we will make sure to post them for you! Don't forget to include your website and/or social media information. You may direct questions to our Director, Jennifer Redmond, at jredmond@brynmawr.edu. Or find us on Twitter @Greenfield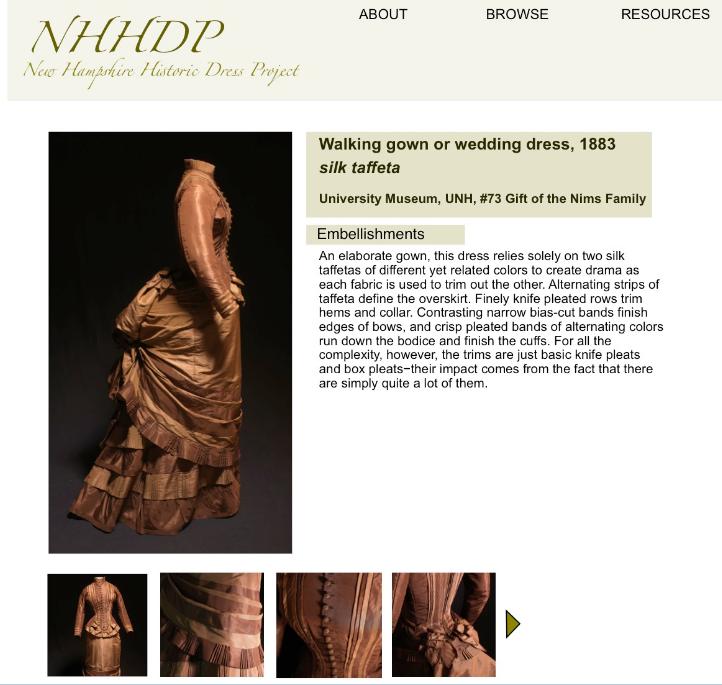 HWE